Cheltenham, Gloucestershire
Tractors &amp Agricultural Machinery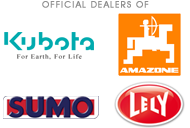 Calendar Competition 2019
9 Aug 2018
JJ Farm Services Ltd Calendar Competition.
Entries have now closed for this year's calendar competition.
Thank you to everyone who's entered. We now have the difficult but very enjoyable task of choosing thirteen lucky winners.
Good luck
---
Following on from the success of our 2018 Calendar Competition we have decided to run the competition again this year, as the photos were fantastic.
We are asking all of our Customers to join in and participate. Once we have received all submitted entries we will pick 13 photographs to appear in our 2019 calendar.
We are looking for photographs from all seasons, so please look through your archives, there is no limit on entries but please only send your best high-resolution photographs.
The winning photographers will see their photographs appear in the calendar, and you will receive a gift from the Cotswold Distillery.
Photographs can be of Tractors and Machinery supplied by JJ Farm Services Ltd or scenic farming/landscapes, they must be submitted via email in a high-resolution format.
When submitting pictures please include a caption, as seen in our calendar last year, location and date of when the photograph was taken.
We look forward to seeing your photos
---
Copyright 2019 JJ Farm Services