Cheltenham, Gloucestershire
Tractors &amp Agricultural Machinery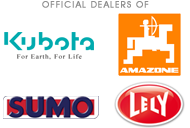 Calendar Competition 2020
28 May 2019
Following on from the success of our previous Calendar Competition, we are pleased to announce that we will be running the competition again.
We are keen to get you involved in our 2020 calendar and will select 13 of our customer's photographs to showcase.
Photographs can be of tractors and machinery, sold by us, both new and old, or of our beautiful countryside. We are looking for photographs from all seasons too, so please look through your archives, there is no limit on entries but please only send your best high-resolution photographs.
The winning 13 photographers will see their photographs appear in the calendar, and will also receive a copy of the calendar and a gift from the Cotswold Distillery.
When submitting pictures please include a location and date of when the photograph was taken. Photos must submitted in original high-resolution and emailed to Sales@JJFarm.co.uk
Deadline for Entries is the 30th September 2019
Results will be published on the 31st October 2019
The winning
photographers
will see their photographs appear in the 2020 Calendar as well as receiving a bottle of Cotswold Dry Gin and a copy of the Calendar
If you have any other questions, please do not hesitate to get in contact with us either by calling or using the above email.
We look forward to seeing your photos
---
Copyright 2019 JJ Farm Services